CANADIAN HARVEST BROWN EGGS
CANADIAN HARVEST BROWN EGGS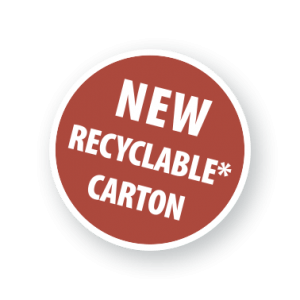 We at Born 3 Marketing Corp. have developed this new product that is sold along side the BORN 3 EGG because it has come to our attention that some of you prefer Brown Eggs. This therefore is the story behind the development of the Canadian Harvest Brown Egg.
Canadian Harvest Brown Eggs are the result of research into the feed that chickens eat.
Our research has proven that if you feed a chicken a value-added diet, you will get a value-added egg.
Regular feed formulations contain around 10% animal by-products and animal fat that has been discarded from processing plants (including chicken parts), rendered into a usable substance and fed back to chickens.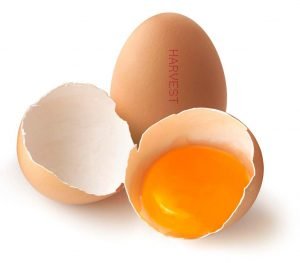 The Canadian Harvest feed formula does not contain any of these animal by-products or antibiotics. The natural, vegetarian diet that our brown chickens eat contains flax seed, corn, wheat and soybean. The feed is also fortified with vitamin E, which is naturally passed on to our eggs.
We believe that a grain-based, vegetarian feed makes a difference to the quality of the brown eggs you eat.
We hope that you enjoy this product as much as we do.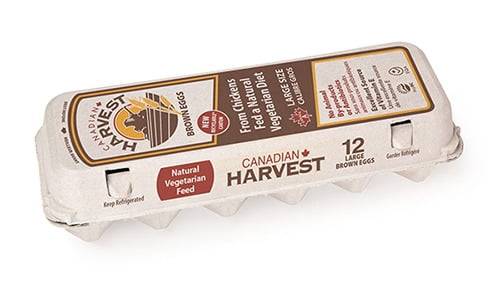 From Chickens Fed a Natural Vegetarian Diet
Excellent Source of Vitamin E.
No Animal By-products or Antibiotics.